Dear all,
I'm using the ISCE/StaMPS to do a time-series analysis, and all the steps work well on both software without any error. It must be said that my study area has a high variable topography and applied PSInSAR to do so. You can see the results in the following:
After running the Velocity command [ ps_plot('v-d',1,0,0,[1:3,7:8],'ts') ], I got the below error:



Could you please tell me what's wrong with my work? How can I solve it?
ps_info after finishing all steps of PS: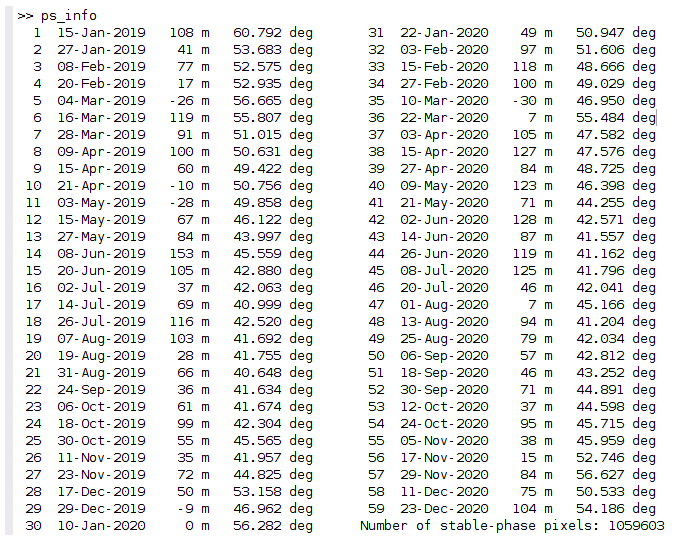 ps_plot 'w':

ps_plot 'u': Could you please let me know if the unwrapped ifgs have a abnormal color/presentation?