I have a problem with the Topographic Phase Removal.
In fact, I can apply the precise orbit, compute co-registration, build the interferogram but I cannot go further.
When I click on the topographic Phase Removal, this window appear :
Here are the parameters that I chose :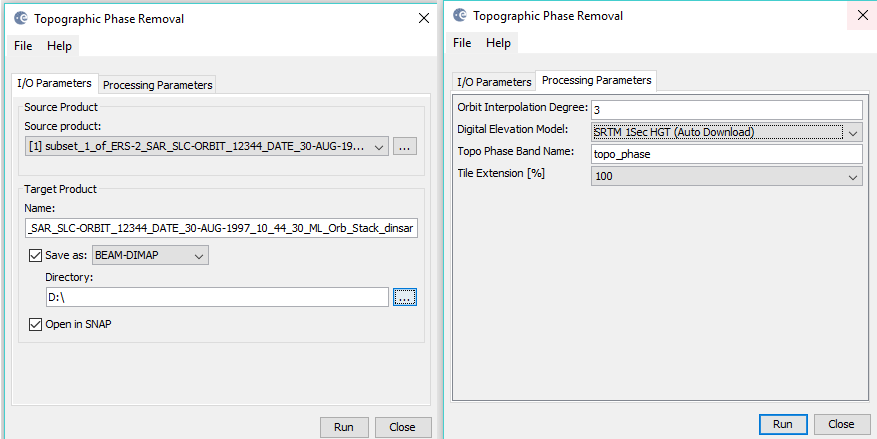 I tried with an external DEM, but it is still the same problem.
I tried with sample provided by SNAP and it works. But with my own data, it doesn't.
Is the problem coming from downloading the SRTM DEM, the lack of space on my hard drive, my data ?