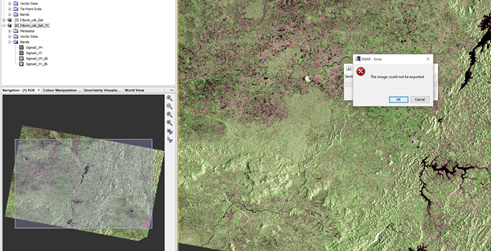 Have yuo used the context menu of the image view and selected "Export View as Image"?
Then it might be that you hit the file size limitation of a Tiff file or the memory limitation of your computer.
Better you try File - Export - GeoTiff / BigTiff.
How can I export a single band as .tif ?
Create a subset containing only a single band and then save the result as GeoTiff.
I got it
Thanx