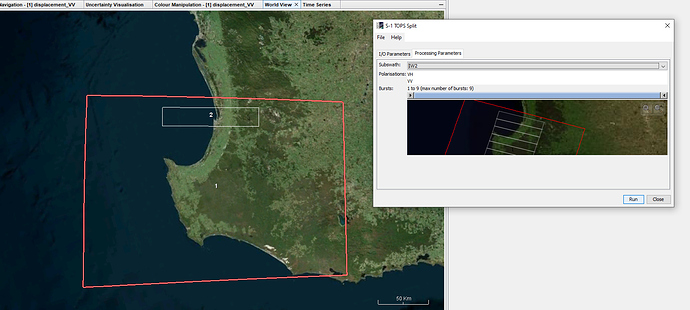 TOPS split cannot be performed as Area of Interest in outside the subswath range.
Used another SLC image and was able to obtain the AOI (red box), however while processing the data this message occurs. I think it occurs due the AOI being outside of the SLC image.
Any idea how to overcome this problem?