Hi all
When I'm trying to apply an orbit file to a sentinel-1 image (happens with either split and non-processed images), this error appears: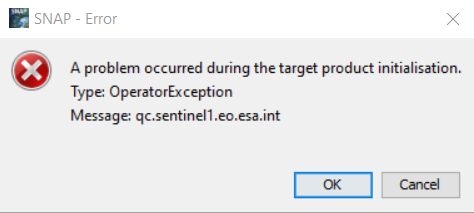 The data I'm using is downloaded from the copernicus open acces hub and is still unzipped (like indiciated in this tutorial). The process worked perfectly fine last week, but now SNAP keeps throwing me this error. When I check the "do not fail if new orbit file is not found" box, the subsidence mapping process just fails further down the line.
Could it be that there is a general problem with SNAP at the moment or am I overlooking something?
Thanks in advance and kind regards
Lennard Derudder