Hello there,
I am trying to to terrain correct S1 images. No matter whether they are SLC or GRD, I have the same problem:
If I choose an autodownload DEM (SRTM 3s or SRTM 1s) I get a perfectly terrain corrected image.
However, if I try to use and external 10m DEM, a series of narrow horizontal and vertical stripes appear. They can be better seen at the local incidence angle band. But if I choose a lower res 25m external DEM, such artifacts disappear.
If there any limitation to the resolution of the external DEMs to use? Why does it happen? Has anyone encountered a similiar issue?
The attached images correspond to a very hilly area scene after applying the Range Doppler terrain correction
INCIDENCE ANGLE FOR 10m External DEM, 25m External DEM, SRTM 1sec: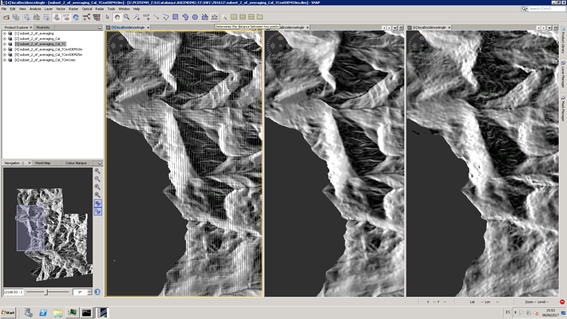 BETA0 FOR 10m External DEM, 25m External DEM, SRTM 1sec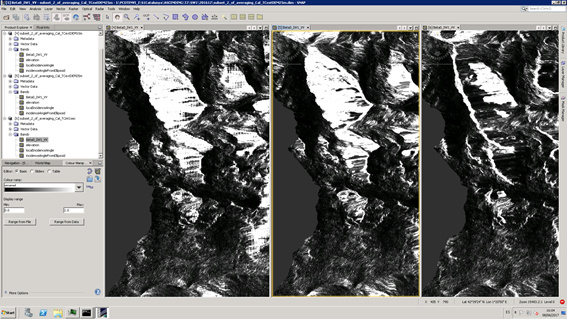 However, such artifacts do not propagate to the elevation band: