Hi, everyone.
I want to do backscatter normalization about the S-1 GRD HH channel data manually.Beside,I have found the formula below.
The introduction about the correction method is given in the next picture.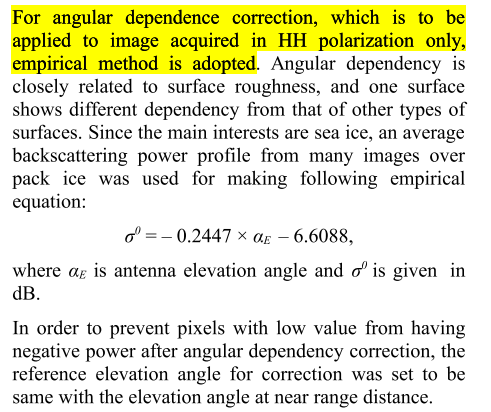 However,I found the correction formula for Radarsat-2 HH channel data.The meaning of each symbol is in third picture.


My question is whether the formula in picture 1 can be used to normalize the angular effect for Sentinel-1 HH channel data.
Besides, whether the equation in picture 1 is only the relationship between antenna elevation angle and backscatter coefficient sigma nought?
Thanks for your sincere reply in advance.