I am performing a simple band math operation in python using snappy:
BandDescriptor = jpy.get_type('org.esa.snap.core.gpf.common.BandMathsOp$BandDescriptor')
targetBand1 = BandDescriptor()
targetBand1.name = 'differential'
targetBand1.type = 'float32'
targetBand1.expression = '(Sigma0_VV_db_mst_01Aug2020 - Sigma0_VH_db_slv1_17Jan2020)'
The band names are correct. However, the resulting band is not at all the expected difference pixel by pixel of the input bands but other numbers that seem random.
If instead I use the GUI: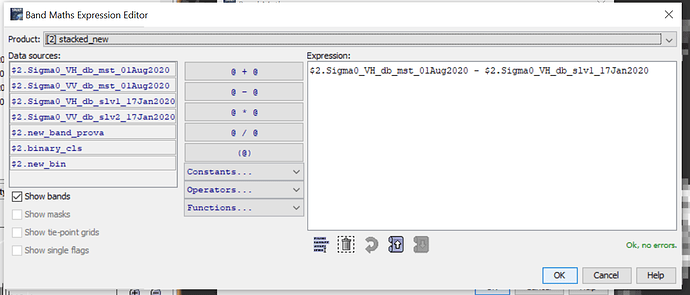 by clicking on the Data sources on the left to select the bands it works properly. However, also the GUI will fail when I use the plain band name such as Sigma0_VV_db_mst_01Aug2020 (simply removing the "$2." prefix) as in the pic below. Then I get again the same wrong result!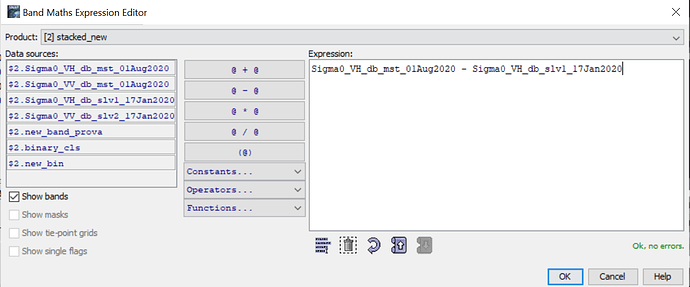 Any help on this? thanks in advance.