I have installed C2RCC V0.14 plugin with SNAP4.0.2. When I try to run the OLCI processor using all default settings and none of the optional settings, I get an error
"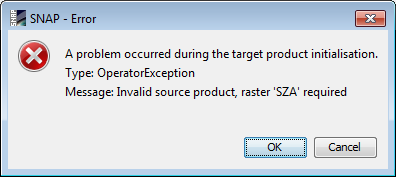 Invalid source product, raster 'SZA' required"
This looks similar to a previously solved problem related to view angles.
I realise the C2RCC processor is still in pre-release. I'm not sure if this is a bug or my mis-use of the plugin.
thanks, Jenny