Is there any way to edit/set masks that determine which pixels are considered valid by multi-size mosaic?
For example, I am working with tiles that occasionally include edge of swath pixels that have very low values but are still valid and can cause problems in mosaics - see effect below caused by: S2A_MSIL2A_20170408T113321_N0204_R080_T30UVA_20170408T113407.SAFE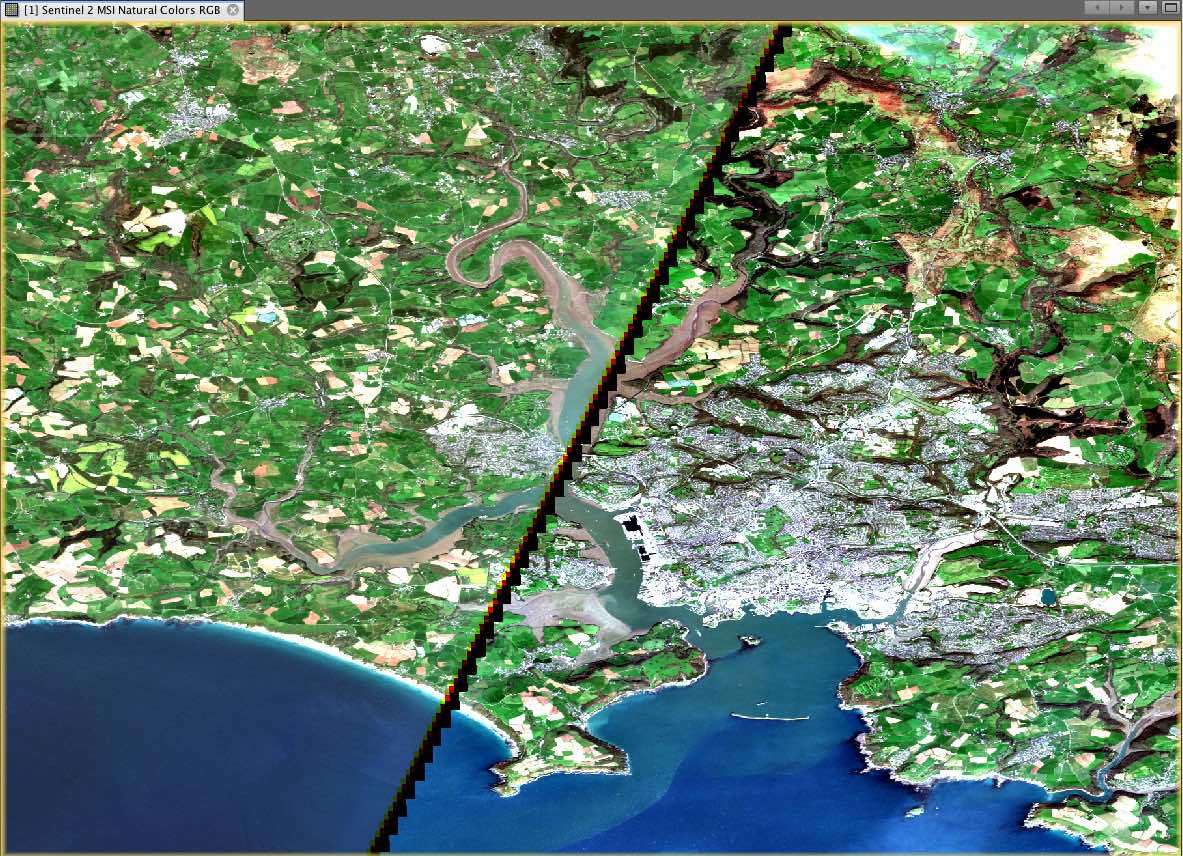 I can easily write a mask function (at each resolution) to eliminate these pixels but can I do this and then use the masks to inform a multi-size mosaic??
Keeping files multi-resolution for as long as possible in the analysis chain would help restrict the number of files and directories to be managed - and SNAP is hard to beat in terms of its ability to visualize images
. However, the value of SNAP tools like multi-size mosaic is very limited if there is no way to define pixel validity or perform some initial masking

Suggestions welcome!