I seem to be unable to change the Cache Path, or indeed any Performance option.
When I start SNAP 5.0.0, click on Tools->Options and in the dialog choose the Performance tab, I observe that the OK button is enabled: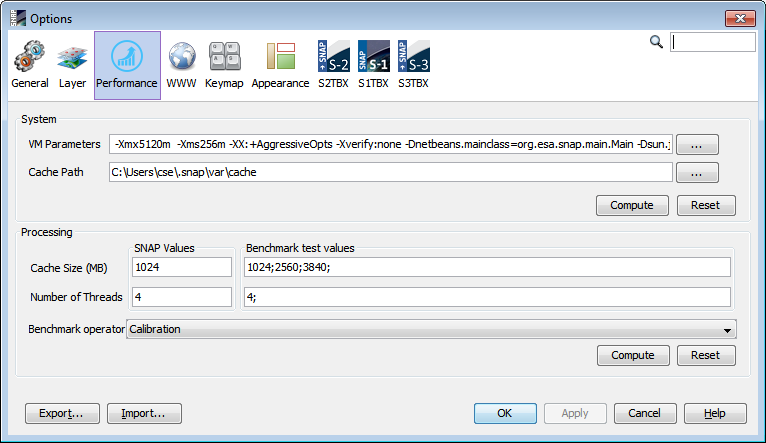 However, any change in any of the values disables the OK button. For instance, once I start editing the Cache Path entry by removing the leading 'C' …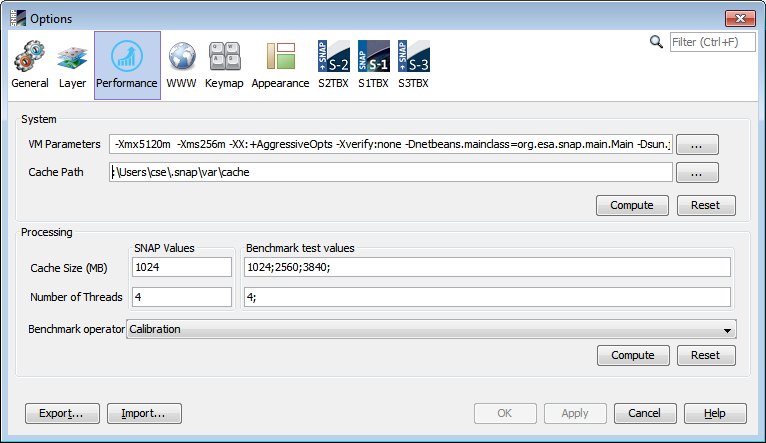 … the OK button is disabled and stays that way, even when closing and re-opening the Options dialog.
The only way to re-enable the OK button is to restart SNAP entirely.