Dear all,
We are trying to perform a supervised classification (currently using the Random Forest Classifier, but the same error occurs using other classifiers) using geometries including our training areas.
However, when we select the "Train on Vectors" option, the Training vectors are not shown in the dialogue, instead we get the error message: "Error: [NodeId: Random-Forest-Classifier] Cannot find vector scl_nodata::S2A_USER…"
Actually, the mask "scl_mask" exists, but this is obviously not what the program is searching.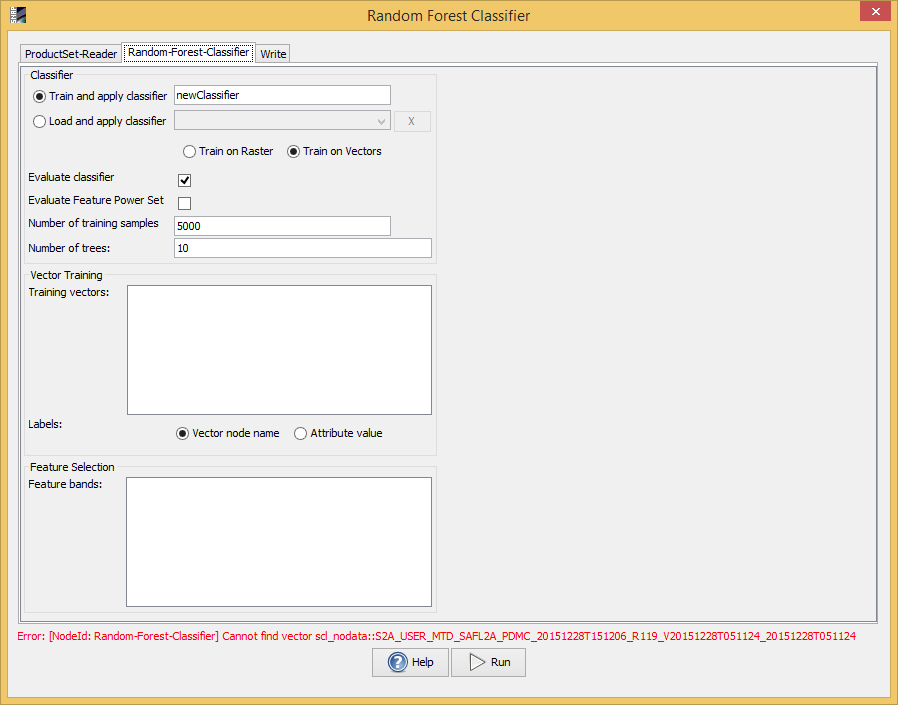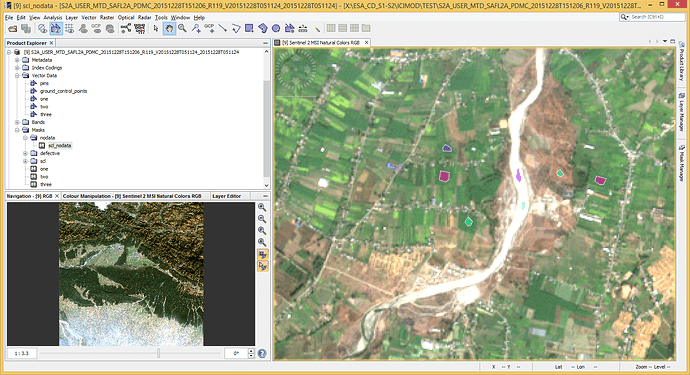 Where did we go wrong? Any help would be appreciated. I found related topics like this, but it doesn't seem to help here. We tried it on old and new version data, with the same error. I use the the latest version of SNAP (SNAP 5.0) and s2tbx (5.0.1).
Thank you!
Sarah