Hi friends.
I am doing H/A/Alpha Classification using PolSArpro v6.3. I get the parameter results correctly. However,there is no H/Alpha plane.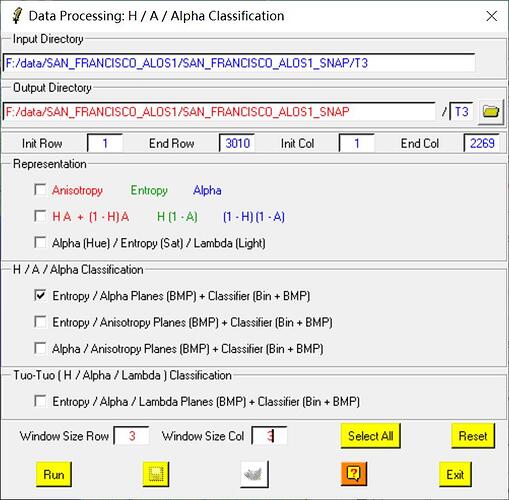 I'm using the San Francisco Polarimetric SAR Datasets which belong to ALOS-1 / PALSAR-1 quad-pol data.
I changed to the PolSARPro v5.1, the problem has vanished. Hope for your solution Sincerely.