Hello I am having an issue.
I followed a tutorial on ocean color using CR2CC processor.
When I obtained the final product I saved by selecting only the chlorophyll and unc_chlorophyll
and not selecting any bands in metadata option.
However, When I uploaded the image in qgis I get a different image with a different colour palette.
I have attached both the photos.
Can anyone please provide some advice. It's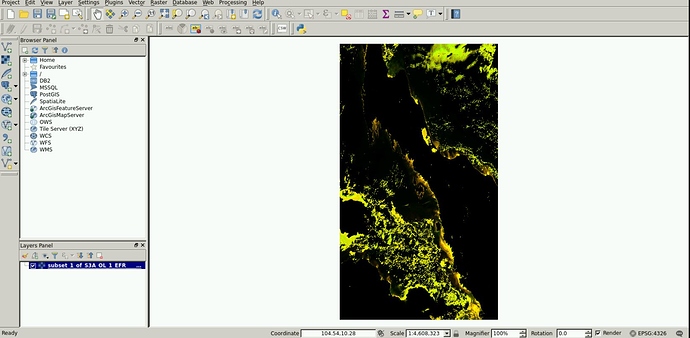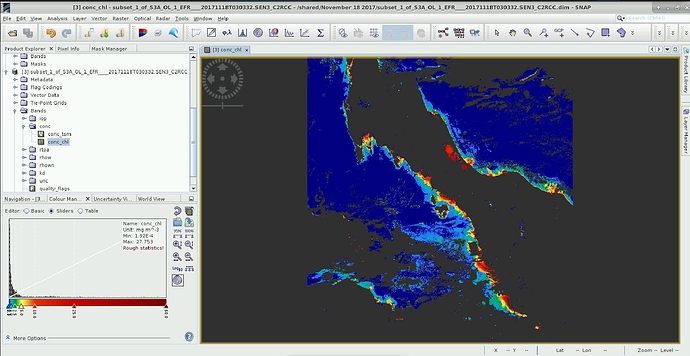 very important.
Thank you
Yours Sincerely
Rocktim