I am working with Tandem-x image . I applied GLCM and then PCA on original image and my image (pc0) is like this;
But I do not know why NaN area around of my original image, now it is replaced by '2338973' (as you can see in below image) and when I am using this PCA image (pc0) in SNAP for doing classification then it gives a class to around of image (I mean 2338973, look at below image).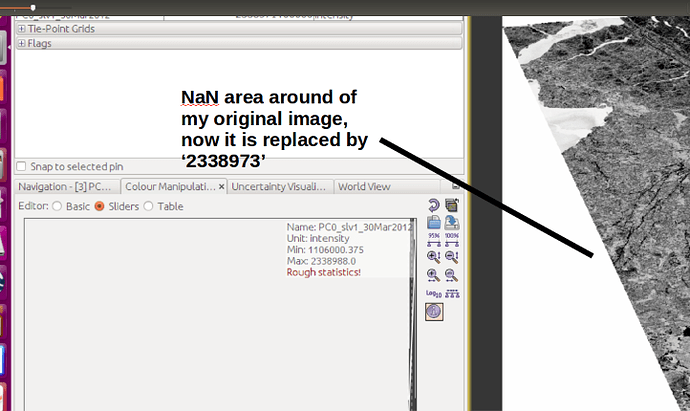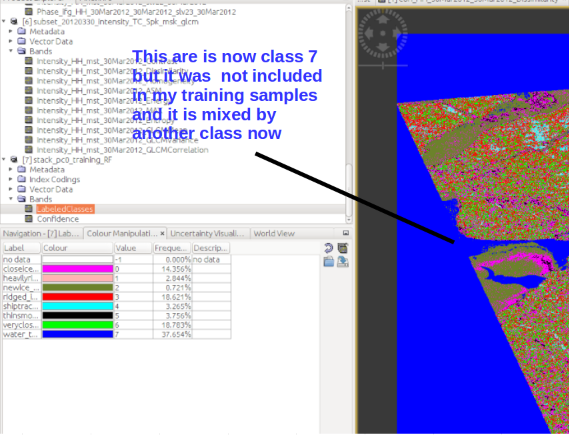 I think (I am not quite sure) it will be solvable by replacing 'NaN ' value instead of 2338973 value in PCA result (pc0) but I do not know how should I do in bandmath?