Hi,
I have a question regarding collocating different datatypes in SNAP, and wondering if someone can help me in the right direction. In short, my collocated images aren't covering the same geographical area.
-I have processed a Sentinel-1 GRD product (geo subset, thermal noise removal, calibration, terrain correction, converted to dB).
-I have a processed Sentinel-3 SL_1_RBT product(reprojected, band subset)
I have then tried to collocate my processed S3 image(slave) onto my processed S1 image(master) using the Nearest nabour method.
When I am doing this, I am "loosing" some of the S3 image, see images below:
In this image, we see the extend of the Sentinel-3 image: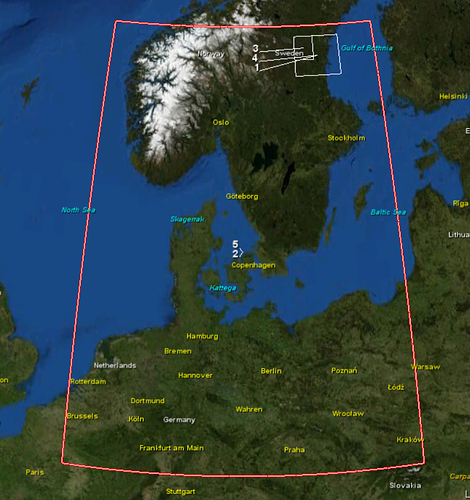 in the image below, we see that my Sentinel-1 subset(Product1) is clearly within the Sentinel-3 image. The problem is, that when I collocate S3 onto S1, the result is a smaller S3 image(Product 3) than my S1 image.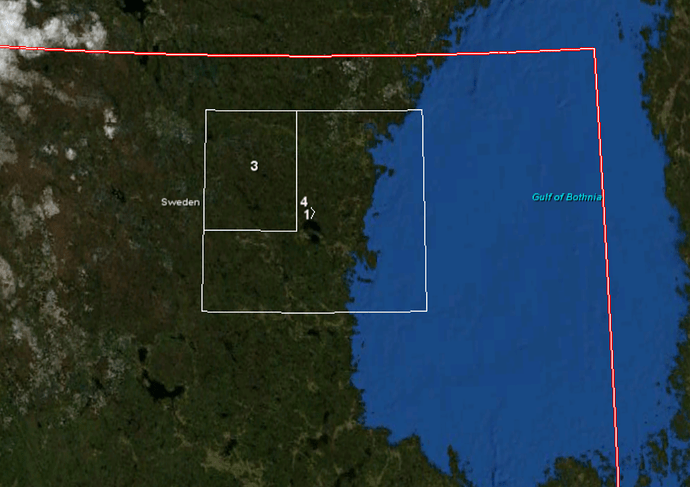 I have tried to subsample my S3 image before collocating, but same problem arrises. Anyone know how I can collocate such that the images are covering the same geographic area?
Best,
Kristian