I am trying to simulate compact-pol data from RS2 SLC. From the SNAP help section I understand that the SLC data has to be directly loaded in SNAP and then execute,
Polarimetric\Compact Polarimetry\CP Simulation
While doing so I understand that we need to specify the sense of the transmitted polarization but I don't get how do we decide the Noise Power (dB) and what does it mean to Simulate noise floor.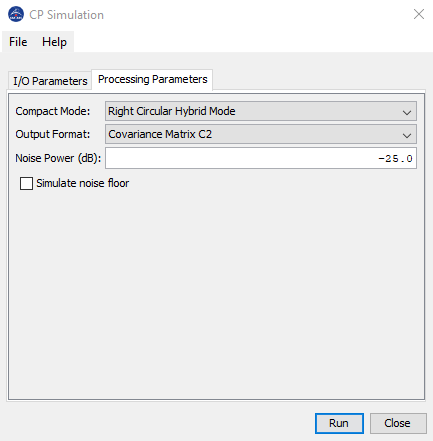 Also I understand that the Calibration step is included in the CP Simulation. Once the C2 matrix is generated should we either perform Multilooking or Filtering?
For obtaining the Stokes parameters for implementing various decompositions, I understand that the C2 matrix obtained by the above procedure has to be processed further with,
Polarimetric\Compact Polarimetry\CP Stokes Parameters
After the Stokes parameters are generated should we then go ahead with the RDTC before performing the decompositions? It will be really helpful to have some clarification on the order of the processing steps and some additional tips.