I'm trying to insert coregistration into a graph but I can't find the option I normally use. For example, from the main tool bar, I usually use Radar > Coregistration > Coregistration: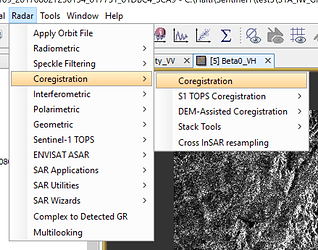 but in the graph builder, I don't see that option: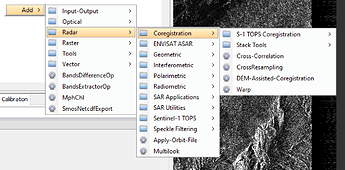 Is it missing, or named as something different, or am I just missing it? Thanks!