Hi, I was following the "Do it yourself" PolSARPro guide, using ALOS image of San Francisco. At one point, a PauliRGB.bmp is created, and we want to output a KML file. If I follow the steps, as in the image: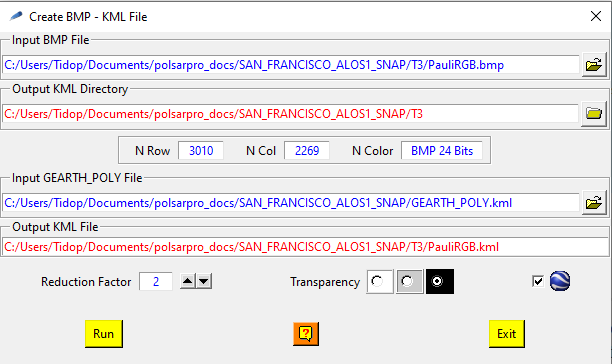 then this error appears: length and filesize do not match. Image of the error: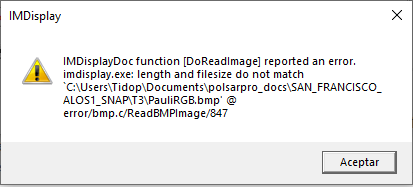 Closing this window, the proccess continues, but the kml output is corrupted.
Any idea why this is happening?
Thanks.