Hi!
I'm working with Sentinel-1 data with the goal of determinate deformation in Turrialba Volcano, in Costa Rica. In the last months, the volcano has had an important eruptive activity and I want to determinate the deformation related with this activity.
In my the very first processing, I used the next images:
S1A_IW_SLC__1SSV_20160801T112228_20160801T112255_012406_0135B4_8F2F.zip
S1A_IW_SLC__1SSV_20160825T112229_20160825T112256_012756_014161_B925.zip
I made the processing in SNAP for Windows and the unwrapping with Snaphu in Ubuntu.
I made the processing with the next steps:
Import the images
Co-registration: here I selected IW2 and the bursts 3 and 4
3.Create the interferogram
Made the deburst
Remove the topographical phase
Applied the Goldstein Phase Filtering
Unwrapping
Geocode
I obtained the following results, after the unwrapping and Geocode: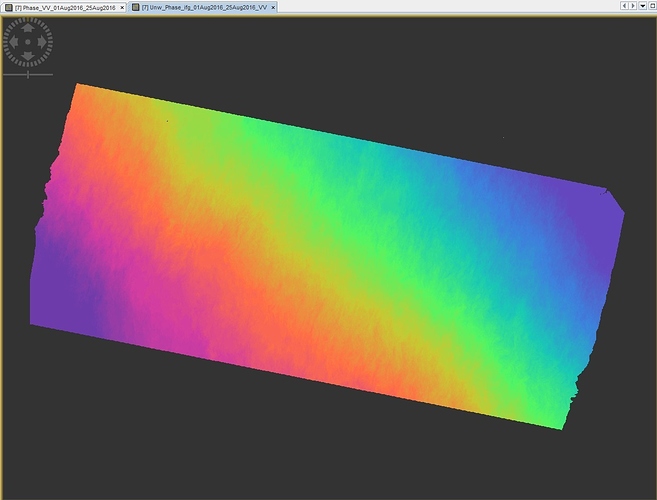 I don't think this results can be useful to my goal.
¿Are the steps that I made correct?
¿Why the unwrapping results as I show in the last figure?
I really appreciate any help
Regards