Hi fellows,
After I got the result from Matlab for GACOS, as you can see below image, they gave me two folder, I believe these two folders is phase-radian

That's why I need to convert displacement on SNAP, right?
And then when I import '''' the data and click ''phase to displacement'' I am getting below error, even if I try to reproject,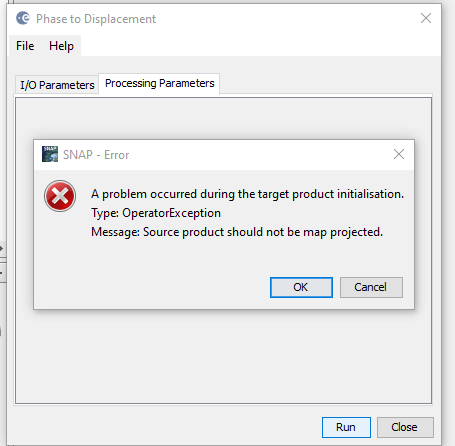 the procedure that I follow is
Unwrapped data—> Terrain Correction—>Reprojection----Matlab Then I got the Result
So is it the problem that might be Terrain correction? and after I got the result How I can convert the radian dataset to displacement (m)?
Thanks in advance