Dear all,
I have a question about 'display range' in SNAP;
I used 'band math' for doing some processing and finally, I got a image and 'display range' shows me that range is between (min: -2.734, max:7.072); look at below image (figure 1):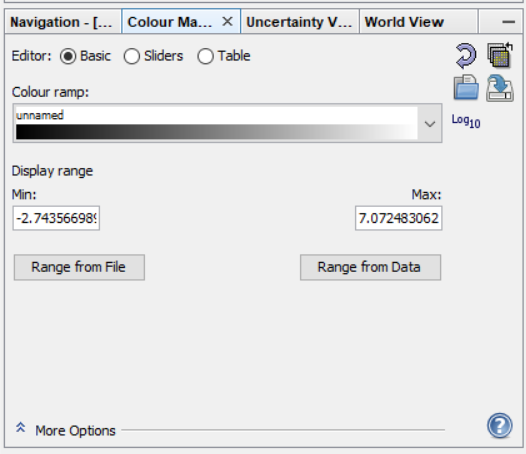 Figure 1. Display range.
but when I used 'arrow' on image, I found pixels that they have amounts like (-4.23262); look at figure 2;
Figure 2.
This looks strange because I thought minimum range is (-2.734) based on 'display range'.
Would you please let me know how can I find minimum and maximum in SNAP?
Thanks