I read a lot of similar topic on Step forum about reflectance, Dl, DN and radiance.
But I am probably confused, and I have some questions. Please, help.
The first question is:
Is it possible to create a pic like this (in % or in range from 0 to 1) ?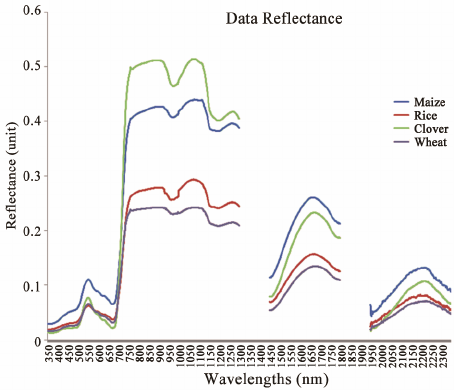 Why reflectances don't have a unit?
Marco Peters wrote
So , when I create spectral view in Optical tools, I see dl or %? What kind of Sen2 product should I use? Because and L1C and L2A give similar result ,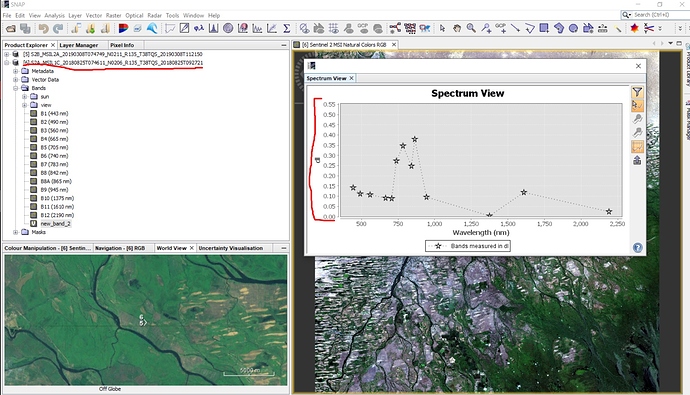 even when I divided by a thousand.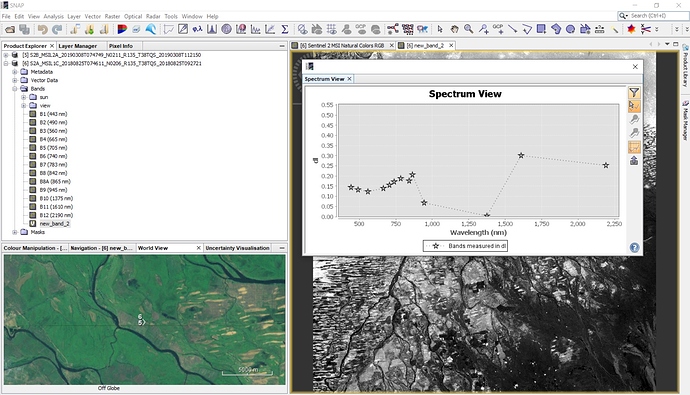 3.Why in tool "Spectral Unmixing" only a radiance is available?
4. What is difference in radiance and reflectance? And dl and DN?
5. What scientific books or papers do you recommend to read read? The main thing that it was written in simple language