Hello,
I've followed all the Sentinel-1 tutorial of 2014 Napa Valley Earthquake. The results, geocoded interferogram and unwrap phase, are exactly the same as ones shown in the tutorial.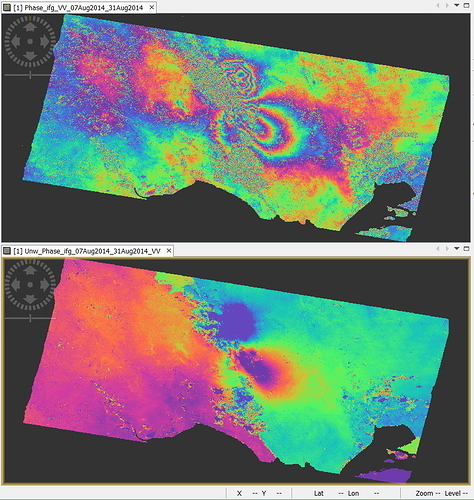 However, after using 'phase to displacement' on unwrapped result. The displacement is a bit strange.

According to Earthquake detail in USGS website, it should be a right lateral fault with strike 155 degree.
Their InSAR displacements are opposite of what I got from SNAP.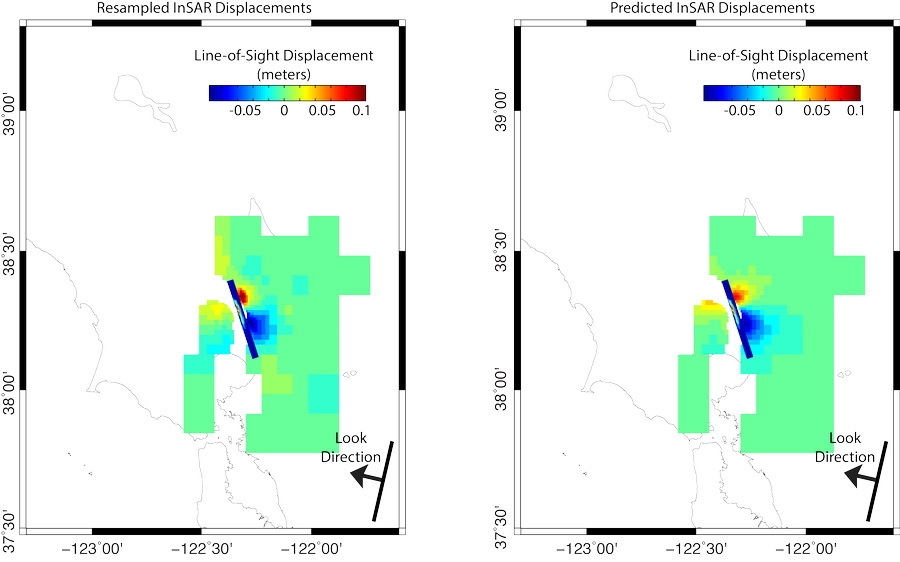 I would like to ask whether I've done something wrong or I misunderstood something regarding LOS and displacement from the 'Phase to Displacement' process.
I must use 'Phase to Displacement' not the unwrapped-only one to determine the displacement caused by an earthquake, right?
Thank you