Hi STEP-forum
I've been trying to coregister an Envisat-stack using the S1TBX, and in parallel I have processed it using DORIS. The frames are above dessert areas, so there is almost no decorrelation. Should be an easy coregistration.
The DORIS processing results show very nice interferograms, but the same interferograms made with the s1tbx are much less. It seems to be a coregistration issue, as there are a lot of orbital fringes. The issues are related to the problems reported in an earlier post.
I have tried different processing graphs. But with or without DEM assist, with or without orbit file, with or without createStack, It does not seem to make a difference. Therefore I think the problem is in the cross-correlation or wrap operator. In the figure below I've added a comparison.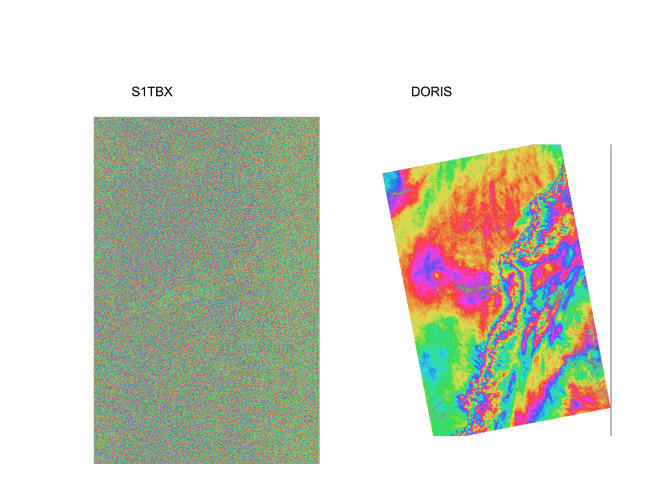 If necessary for debugging, we can provide you with a subset of the data.
Regards,
Reinier Oost
SkyGeo