Dear developers:
Hello, I find a error when I do the operator ----- "Terrain Correction" of Sentinel-1 GRD data on SNAP V7.0 (I use windows 10, 64bit systems ). It fail in downIoading the DEM all the time though I try many times. The error appears both on SNAP desktop and the gpt tool. When use SNAP desktop, error just like this: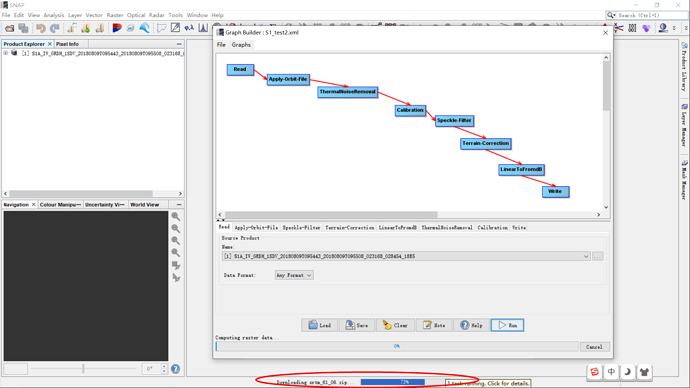 It always repeat downloading the DEM file, and don't do the actual task. (No matter I chose the SRTM 1sec DEM or SRTM 3sec DEM )
; When on the gpt, error like this: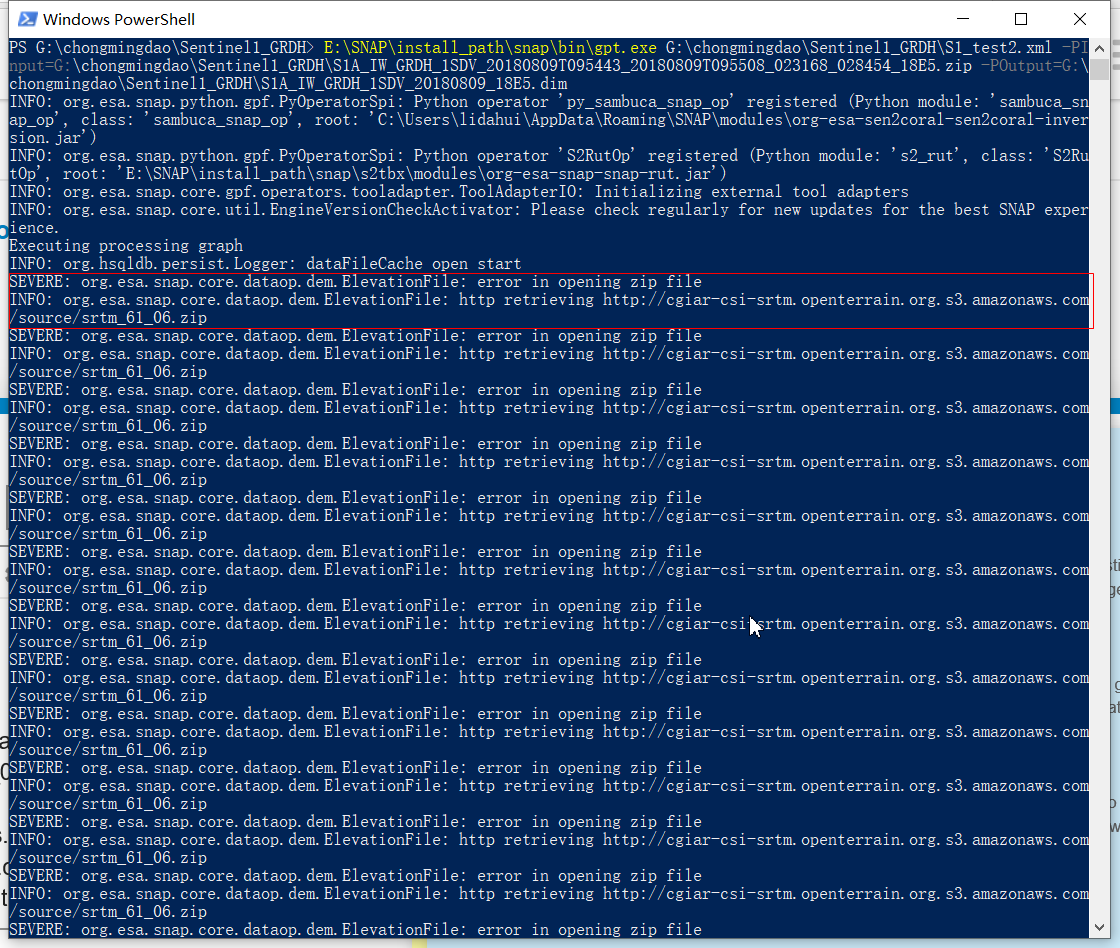 It also just repeat downloading the DEM file, but always fail to get the DEM file.
However, I did can download the DEM file(srtm_61_06.zip) using my browser by the URL (
http://cgiar-csi-srtm.openterrain.org.s3.amazonaws.com/source/srtm_61_06.zip
).
I also found many previous articles about this error on the forum. But, I don't find the riight solution to solve it. I also have other's findings: sometimes it's work right on SNAP V6.0 on windows 10 system and it work right on the Ubuntu 16.04 (Linux system).
I hope to get your reply and help. Thanks!
Yours truly,
Dahui Li