Hi,
I'm trying to process the Sentinel-2 images and every time, I try just to load a single band or even an RGB colour image, snap gives me this kind of error.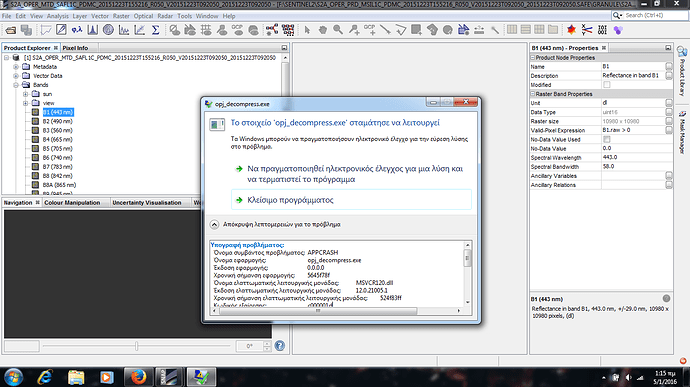 It says that the 'opj_decompress_exe' data stops working. Although, the name of the problem is APPCRASH.
Do you have any clue of how can I solve it ???