Hi, I am a new user of SNAP toolbox.
I am using sentinel 1 GRDH data for flood area identification. I have done everything until export file.
After masking, I am trying to export data (view as Google Earth KMZ) but there have shown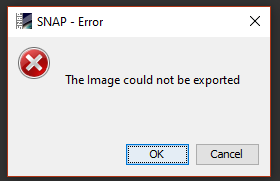 .
Could you please help me to finish this work?