Hello,
I am a new SNAP user and I would like to perform GLCM (Grey Level Co-occurrence Matrix) on some high-resolution SAR data using custom window size values, i.e., not necessarily the ones listed in the Parameter panel (5x5, 7x7, 9x9, 11x11). I created a .xml file with the GLCM parameters used within the GLCM module and set a 21x21 window size as a test (see attachment).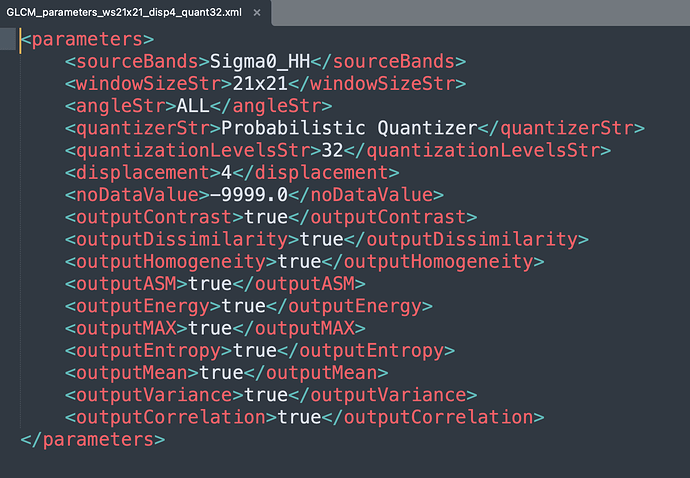 Then, in "File" I selected the option "Load Parameters" to import my .xml file and related parameter settings. However, SNAP returns the following error message: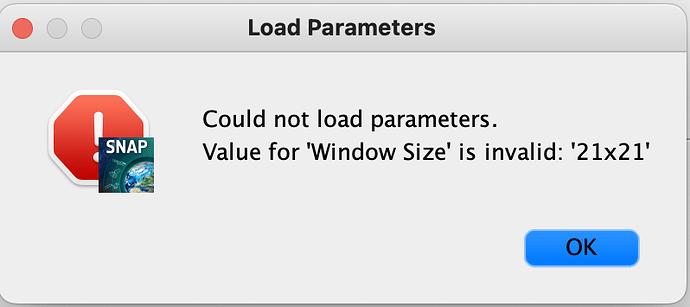 Everything seems working fine if the window size is set as one of the values in the list, i.e., 5x5, 7x7, 9x9, 11x11. Am I doing anything wrong? Could anyone support with this please, or is there any way to change the default window size values in the source code?
I am working with a macOS Monterey, Version 12.4 and I am running the latest major version 8.0 of SNAP, all updated.
Thanks in advance for your help,
Valentina