Dear all:
It's been a little over 20 days since matlab closed when I run the command: stamps (2,2), right in step:
PS_EST_GAMMA_QUICK: Calculating patch phases…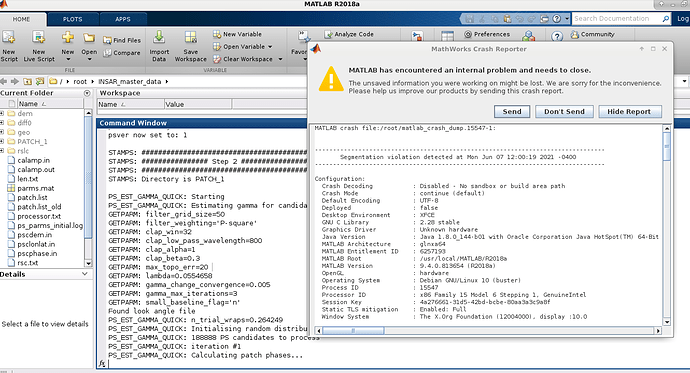 Unfortunately, I have not been able to find a solution, nor has anyone to give me an answer to the problem.
I have done the steps in SNAP manually and automatically (snap2stamps) without any error.
Can anybody help me please?