Hello
My target is to run C2RCC module.
I am trying to add this formula , "c2rcc_flags.Valid_PE" to each band to remove invalid pixels but I got the attached error.
The second thing is why the flags file not appear when I open the image in SNAP?
Also when I open properties for each band, it written reflectance even the image is L1 C.
I already did these process before and succeeded but I am managing to repeat it and change the resolution to 60 m instead of 10 m.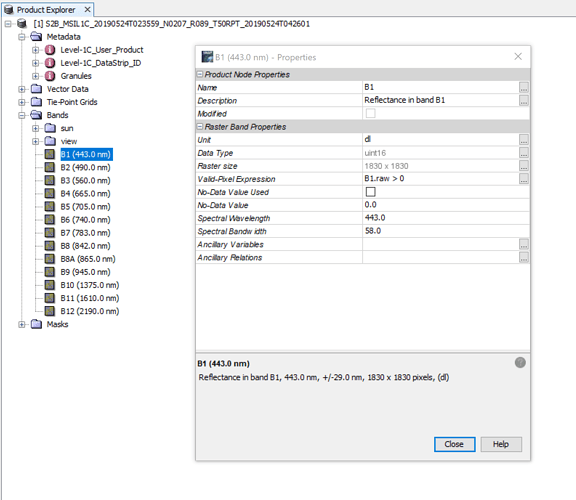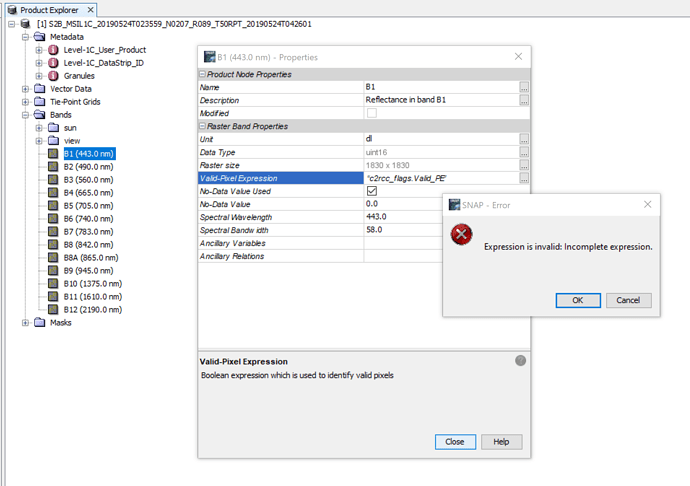 Thank you so much for you support.
Mona