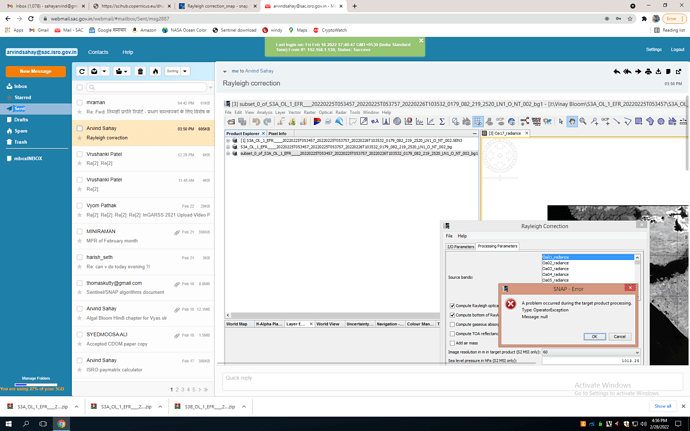 While processing S3B/OLCI data for Rayleigh correction an error comes which is shown in the attached image.
Error message is following:
A problem occurred during the target product processing
Type: Operator exception
Message null
How to proceed for Rayleigh correction. And I want to make time series of 60 images of Rayleigh correction. How to do the batch processing using Graph builder?