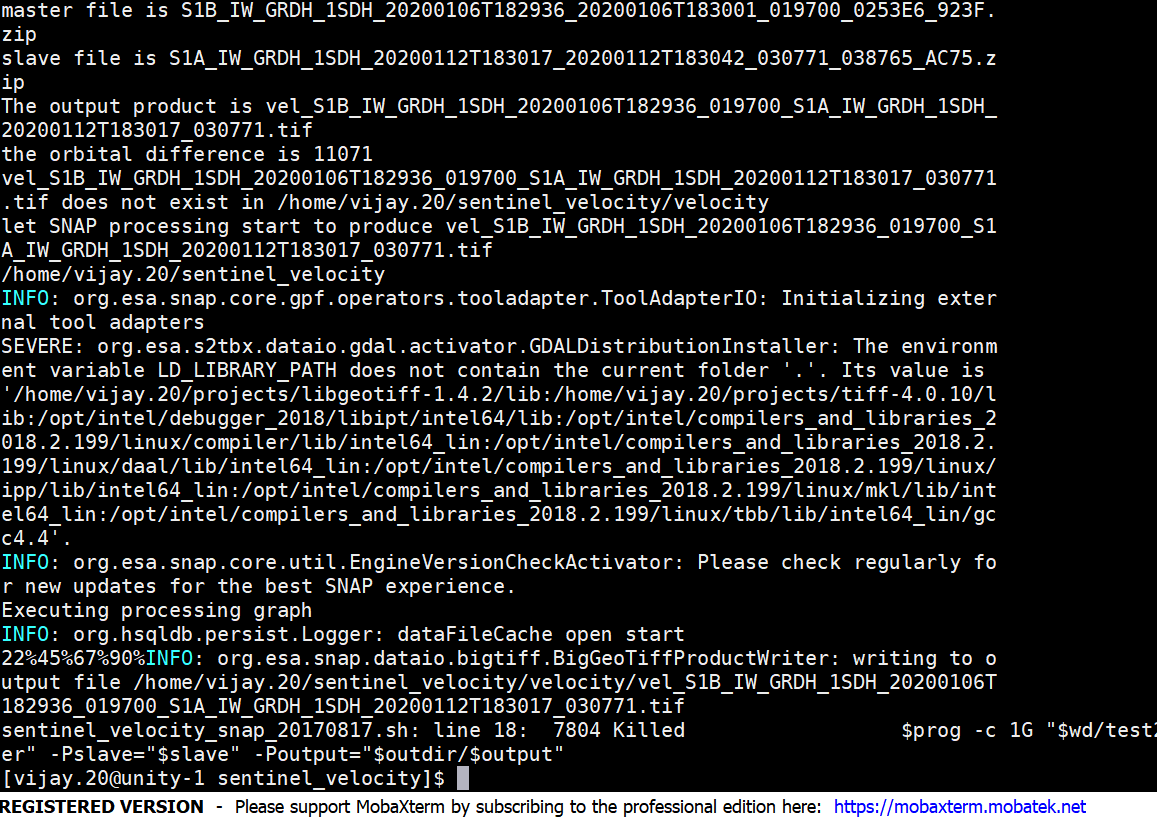 What could be the potential problem here while executing graphs using gpt on Redhat system? How can we fix this?
This graph is setup to execute coregistration of two GRD images, offset tracking, geocoding and saving the file result as GeoTiff file.
Please be informed that the same graph with the same setting (gpt options etc.) run pretty well on ESA RSS Cloud Machine.