I have two Separate Questions.
Firstly, when exporting an individual band from raw data displayed in snap as tiff extension, the output product is supposed to be displayed as one band image, in Erdas imagine and Envi however that single band shows up as multispectral 4-band image. I displayed the same exported band back into snap and the same problem occurs, Snap reads it as 4-band image not one band image.
was the export process performed incorrectly ?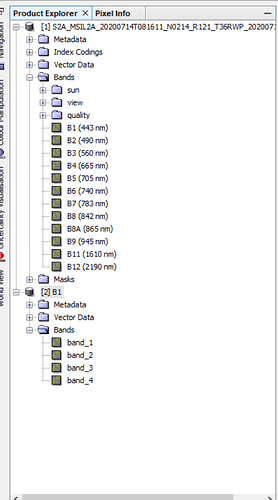 Secondely, how can display the pixel value of image?