Hi, I have 2 questions regarding exporting Sentinel-3 bands to Geotiff:
I am able to export a single band to Geotiff by right clicking the image (of the band) and then - "export view as image". However, when I open the exported band in QGIS it seems that this band has 4 "sub-bands", which 3 of them having the same value and the last one has the value of 255. Also, why the values not exported as the values displayed in SNAP? (in my case reflectance values ranging0-1).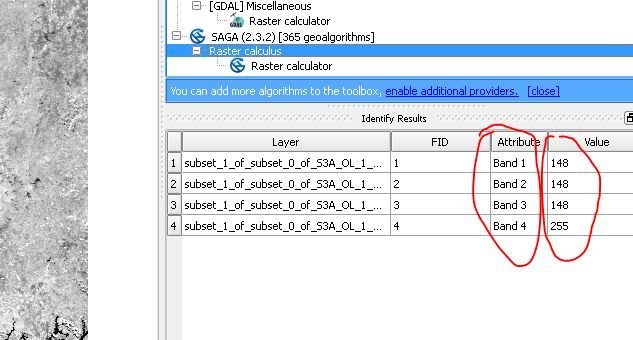 I was wonder, is there a way to export multiple Sentinel-3 bands as separate Geotiff? instead of exporting each one manually to new Geotiff?
Thank you