Hello All,
I really need this data ASAP and would appreciate any insight you can give!
I'm looking at eddies using the NN_CHL product, and am trying to take a transect of Chlorophyll values across the eddy. I drew a line with the line-drawing tool, right-clicked, and selected 'Export Transect Pixels'. This opens the following pop-up: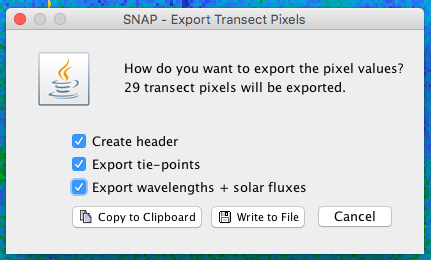 This allowed me to copy the data to clipboard or to a .txt file. I have tried both. Each time I export the pixels, the data I'm given is x pixel, y pixel, lat, and lon. These columns are filled in correctly. However, every other data column (all the wavebands and products, etc) is filled with 'Invalid pos.'.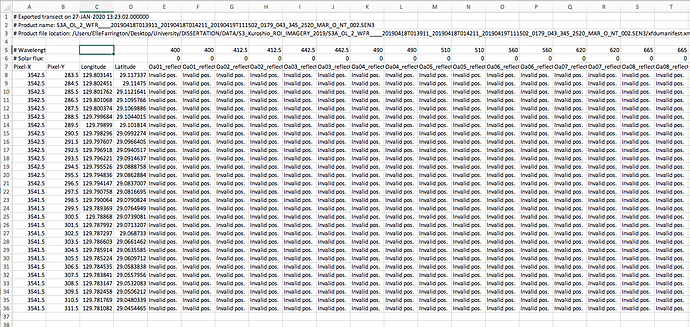 Any ideas why it's not retrieving the products for my transected pixels?
Thank you!!!
Many thanks,
Em