Hello everyone,
I have a software that only work with geo-tiff images. I'm trying to work with S1 images by exporting them from .SAFE format to Geo-tiff. I follow the following stages ( noting that I work on the Arctic region).
1/ Application of Range doppler terrain correction (DEM : ASTER, Map projection : polar stereographic, bilinear_interpolation) (save in BEAM-DIMAP)
2/ Conversion to 8uint (BEAM-DIMAP)
3/ Exportation to Geo-tiff
I safely check that with each steps the geo-referencement of the image is properly kept on the SNAP wordview tool. It seems (on the bellow image) that everything is done properly until the last exportation in geo-tiff for which the correct projection is lost.
The next image displays the 3 images at each step of the processing (correctly projected) and the same image read with my software wrongly projected (red square).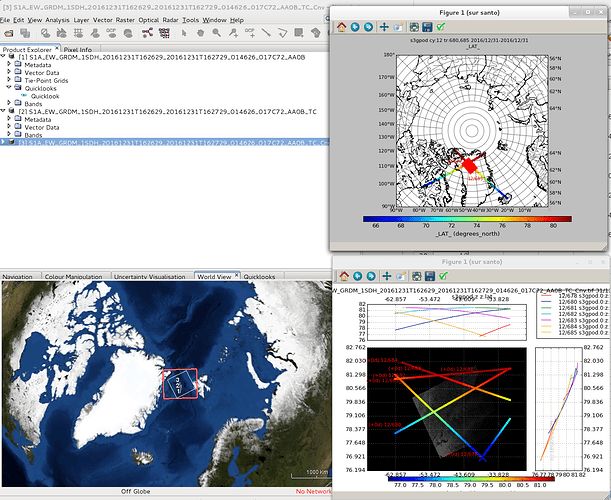 Does anyone have an idea?
Thanks a lot