Hi ABraun,
I want to open the img files in the data folder directly into ArcMAP, but it seems strange (the right one).
I have applied "Range Doppler Terrain Correction" after DInSAR and filtering step, projected to WGS84 with lat. and lon…
And I also tried to export the KMZ file for google earth, but it only appeared a part of my result.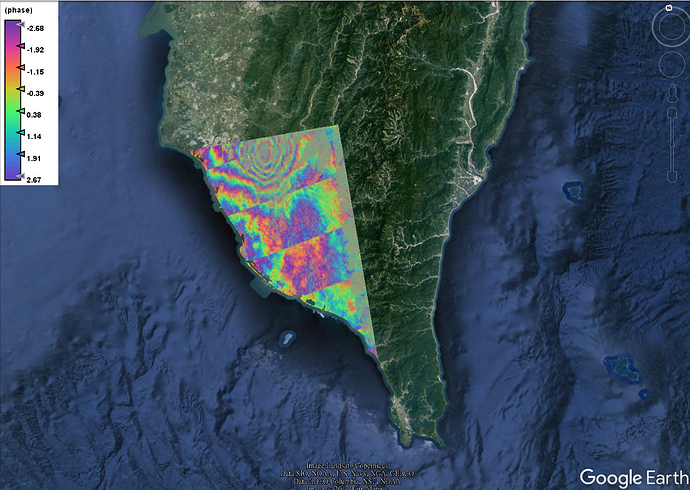 Please help me to deal with these problems. Thank you very much!