Dear all,
I was tring to display a S2A L1C data in SNAP 3.0.
The file name is:
S2A_OPER_PRD_MSIL1C_PDMC_20160414T041702_R008_V20150812T104021_20150812T104021.SAFE
The quicklook image is showing as (A):
I can import a jp2 format data with SNAP and it looks like (B):
But when I open the entire .SAFE data with SNAP, it looks like ©: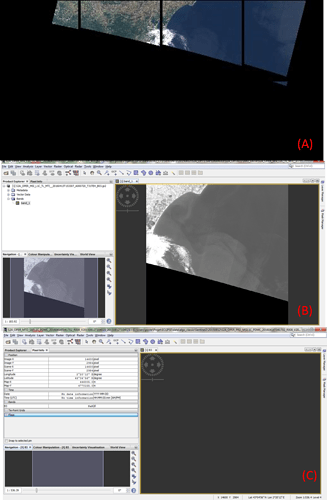 Does anybody have an idea?
Thanks in advance.
Manchun