Hi all,
I have a quite interesting question. I processed Sentinel-1 data including 4 years data (2015-2018) with SNAP-StaMPS (PS) software. I investigated time series of a point (figure below) and about 400 mm displacement is observed. Mean velocity (v-do) of that point is about -105 mm/year. Everything is OK until now.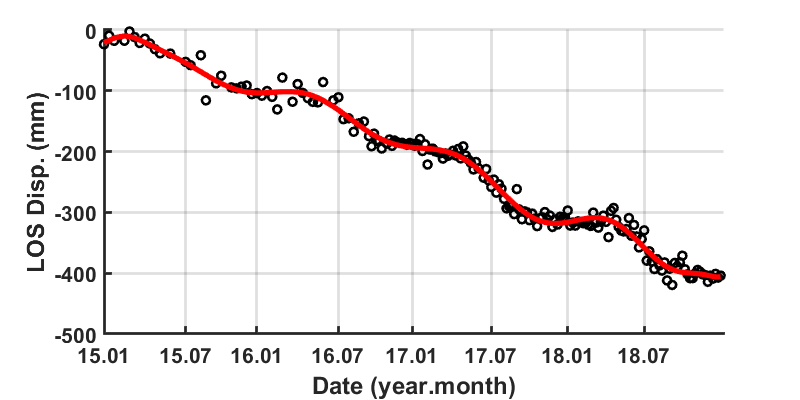 But then I decided to process data annually. For example, I processed only 2015 S-1 data with a new master within 2015. So I have results of each year (2015,15,17,18) processed separately from each other. Then I looked at the same point that I previously explained, I see quite an interesting result that I could not able to find an explanation myself. Mean velocity (v-do) of each year is as follows:
2015–> -116 mm/year
2016–> -156mm/year
2017–> --197mm/year
2018–> -202mm/year
Compared to the mean velocity of the whole data (2015-18) which is -105 mm/year, these annual velocities seem to be so high.
Do you have any idea why could that be?