Hello all,
So I am preprocessing some S1 GRD data downloaded from the ASF mirror.
S1A_IW_GRDH_1SDV_20170731T091546_20170731T091611_017713_01DAA5_B61B.zip
S1A_IW_GRDH_1SDV_20170731T091611_20170731T091636_017713_01DAA5_9ECF.zip
I used both pyroSAR and SNAP s1tbx to process the data but I am getting a gap of approximately one pixel in between the two images (See images to see what I mean) I tried both with and without border noise removal without any success of a proper gapless mosaic of the two images.
Does any of you have any idea where or what I might be doing wrong??
Any help and suggestions are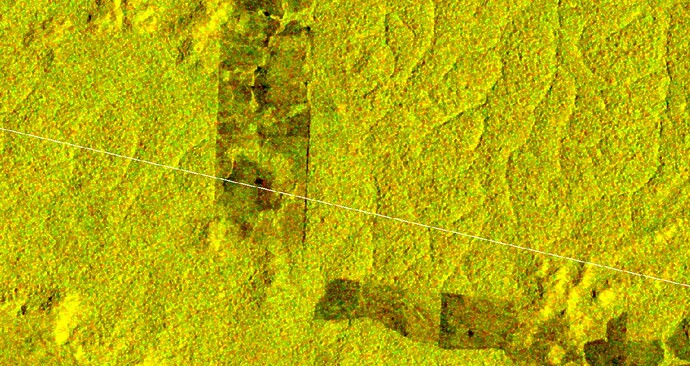 appreciated!
Thanks!