Dear all,
I have some questions about coordinates of geotiff file.
I converted TerraSAR-X image to sigma0 and saved as GeoTiff format.
After, applied geometric correction to the sigma0, and also saved as same format.
As I know, geotiff format includes lat, lon coordinates information, so in SNAP, they have right coordinates.
However, in QGIS, only geometric correctd image has right coordinates, and the level-1 image(before geometirc correction) have wrong coordinates.
The level-1 file have the right coordinate at only the first pixel as shown below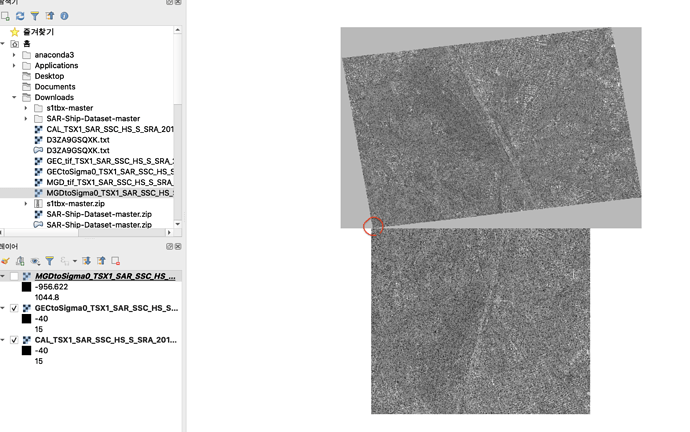 Also when I import the level-1 tif file in MATLAB, they don't have any information about the lat lon coordinate.
However, in SNAP they have right coordinates (the latitude of pin1 is lower than pin2)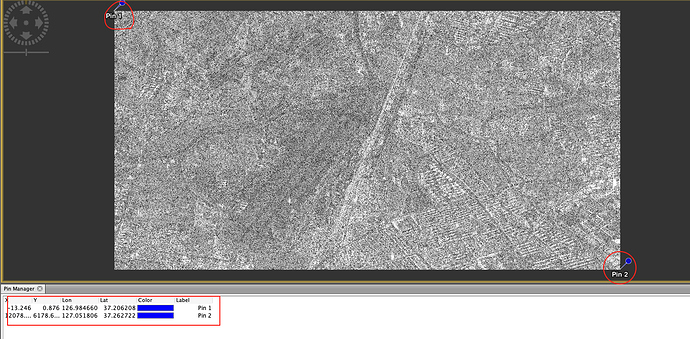 I wondow in SNAP, how to import the right coordinates as images.
Also if I want to export the geotiff file with the correct coordinates for every pixels, what should I do?
Thanks for your attention.