Hi there,
I'm currently trying to crop out areas of a GeoTiff that contain points from a shp file I have. I'm finding however that a spatial 'contains' query on the bounds of the GeoTiff actually gives back points outside what I deem to be the bounds of the data.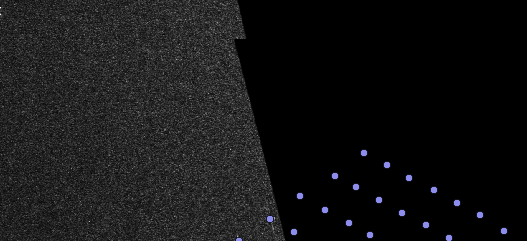 For example the above image shows that I have points outside of the SAR data and in my code these are also returned, is there a way for to extract only the 'populated' areas of a GeoTiff as a polygon?
Sorry if this isn't the best/right place to ask!
Thanks,
Ciaran