I am trying to run IDEPIX from command line using GPT, with the objective of generating good quality cloud masks. In this post, @marpet suggests it can be done:

But even with the graph below (which hardly computes any optional variables) I cannot successfully run the node: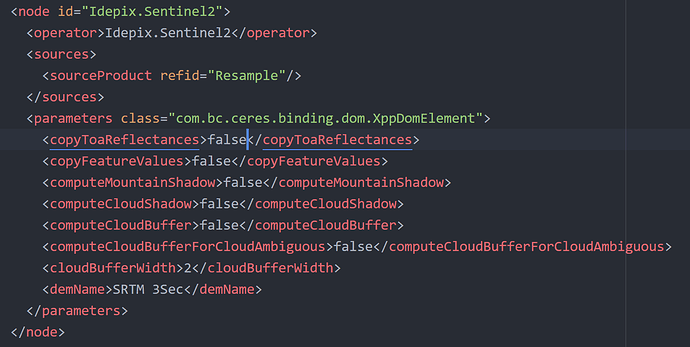 I receive an error like this one, which suggests the parameters are not being read:


Are there any suggestions here? Does anyone have a working XML graph with IDEPIX implemented? Thank you!