Hello everyone .I have a question about gpt .when i run gpt **.xml,which is a graph builder about generating interfergram. and my read is a stack with five slc. when i run it , i check the folder,and get the result,but the process is still running .i dont know why .

.
and when i want to run all my stacks to generate interferogram i white code like this ,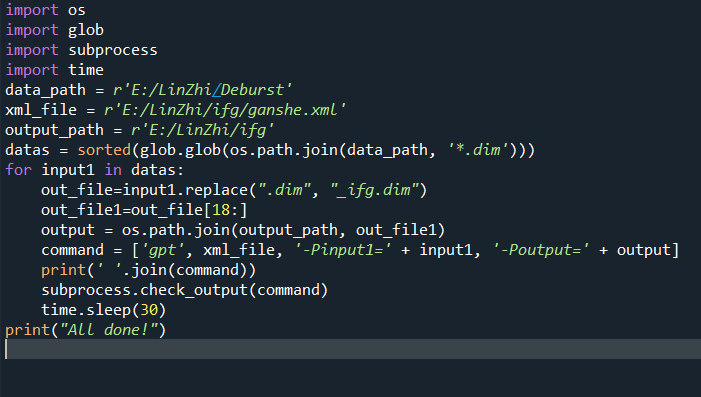 but still the problem. i check the folder finding the first stack finished but the process do not show me about this and still running first stack and do not go on with second stack.