Hi,
I am trying to pre-process interferogram using the GPT in command-line. It almost works but still receive this error and I dont really know what I can do about it. It has something (i think) to do with the TOPSAR Split.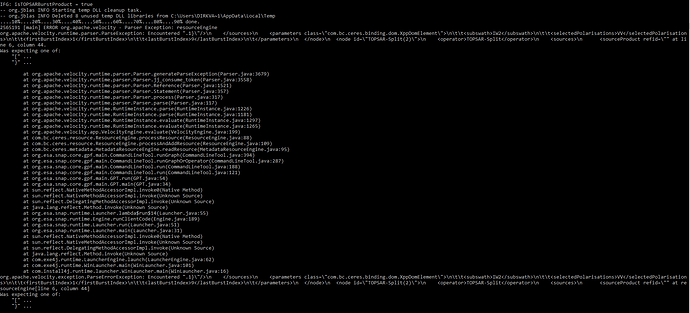 This is my XML: Interferogram_Batch1.xml (4.0 KB)
and my inputline: GPT -e -c 4G -x -q 30 C:\Bash\Interferogram_Batch1.xml C:\Bash\input\S1A_IW_SLC__1SDV_20180511T172455_20180511T172522_021860_025BFF_79C1.SAFE.zip C:\Bash\input\S1A_IW_SLC__1SDV_20180523T172456_20180523T172523_022035_02618D_C6F7.SAFE.zip -t C:\Bash\output\Test1_Interferogram.dim
Hopefully you can help me?
Cheers Dirk