Dear all
How can I built a graph (to use later on batch processing) for the following:
I have downloaded tiles from each band for Sentinel 2 (lets say Bands 2, 3,4 and 8). In order to make it easier to analyse the data later (i.e. to create a big mosaic with several of these tiles).
Question 1) The best approach would be to start by putting all these bands in one single product – right?
Question 2) I know how to do it for each tile (i.e. putting bands 3,4 and 8 in the same product of the band 2, through Maths Band operation), but I would like to speed up this process. Lets say I want to create a mosaic of 4 tiles, I would like to first to create a graph so I could apply this to every single tile, before making a mosaic with them (does it make sense for you?
Question 2) How can I create this graph? Has anyone done it? Or you found it simpler to follow another approach?
I had in mind something like this:


Each band will "feed" the BandMaths operations, but when I want to edit expression in BandMaths, I cannot access the bands from both files. In fact in my first case (Read [Band2] and Read3 [Band3] feeding BandMath) I get this: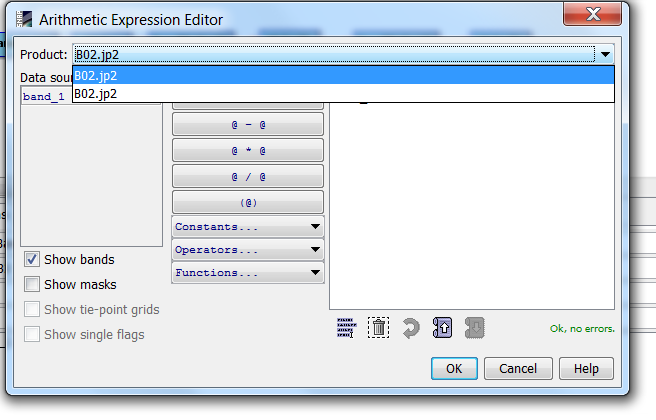 I also tried out, to connect the Read3 to another Read (wich doesnt't even make sense I guess: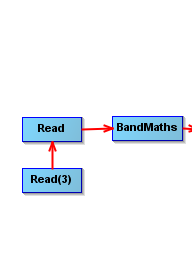 Still not working…