Dear all, is there a way to improve the processing time of a large graph launched on SNAP-Desktop?

If I process it in two different steps, graph 1 takes about 5 minutes, graph 2 a few seconds. When I assemble 1 and 2 , the processing takes around one hour (a time variable between 45 minutes and 90 minutes…I don't understand what this variability is due to).
Do you think there is an error in the order which operator are write in the .xml?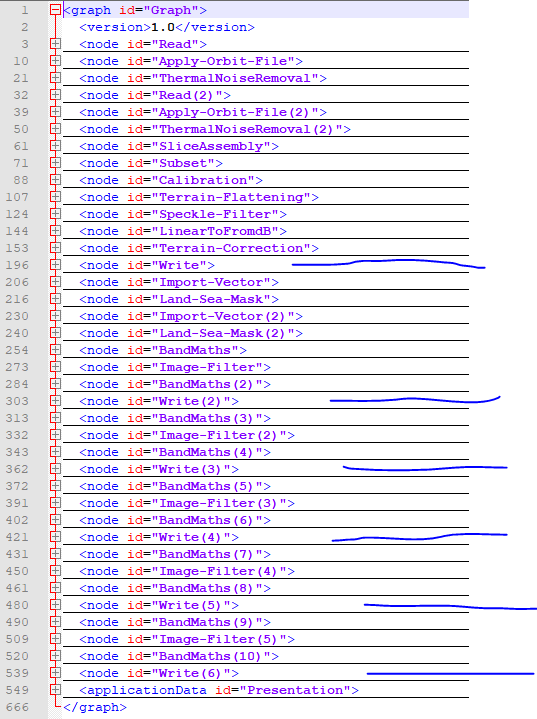 I've also tried to manipulate the .xml by moving all the WRITE at the bottom of the text but nothing of relevant is changed.
Any ideas?
Best