Good day dear friends from the forum,
I am working with SNAP for mutitemporal water quality analysis, thus I need to analyse several products from different dates from MERIS (L1 and L2). I have the next set of coordinates (50 points, only shown 13):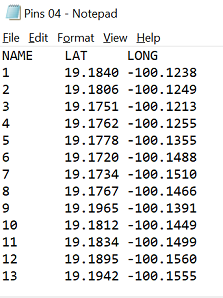 When inserting those coordinates in SNAP using the Pin Manager I got somehow different results and location for distinct products dates:
Date 1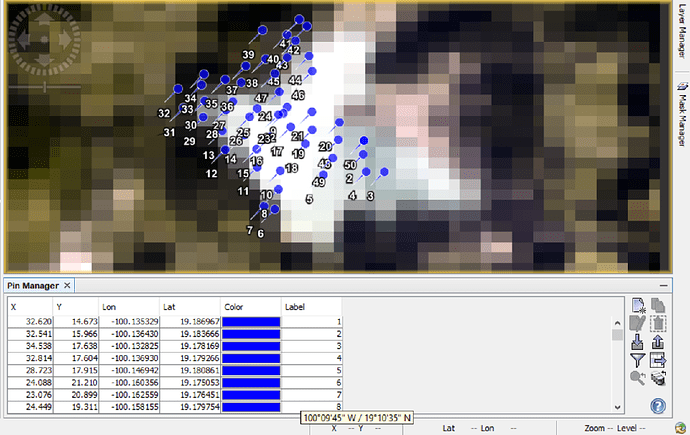 Date 2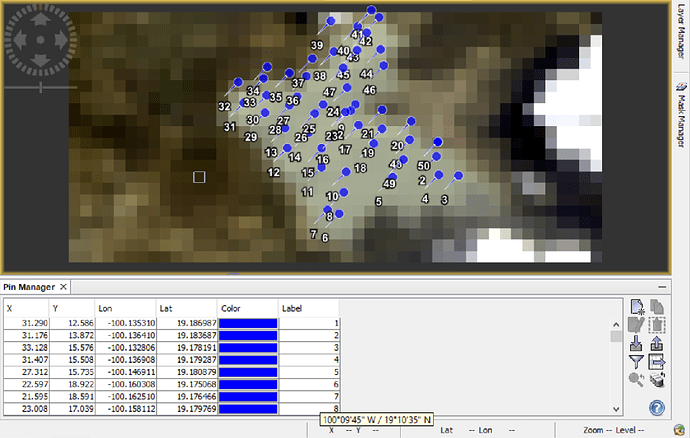 As you can see, the coordinates seems to be not in the same location on the waterbody for both images, in the Date 1 many of the points are out of the perimeter of the water, while this is not happening in Date 2. This can be particularly seen with Pins 39, 7 or 6.
On the small label rectangle (down the number 8 in Label column) the W and N coordinates for the Pin 7 (100°09'45''W / 19°10'35'' N) are shown. You can see that both coordinates are the same in Date 1 and Date 2, confirming the correct input of coordinates in both Products.
I have also tried to put this coordinates on other GIS (Google earth) having an overview of how they should look like: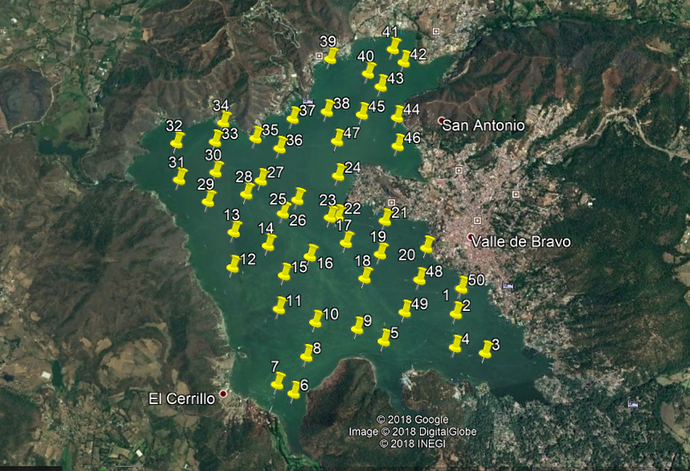 The problem may increase due these variations could be present in more dates of products (not just between 2 as I show you here).
Do you know if I should do any type of Geo-correction in order to have always the same locations for different dates? if so, which one?
Thanks for your helps and comments,