Hi dear SNAP users
I have to calculate the Fractional vegetation cover for 2016.
As the old products have presented only on Level-1C, so first I used sen2cor for atmospheric correction.
then I super-resolved using sen2res.
Unfortunately, when I use the biophysical processor I got this error. could you please tell me what is the solution?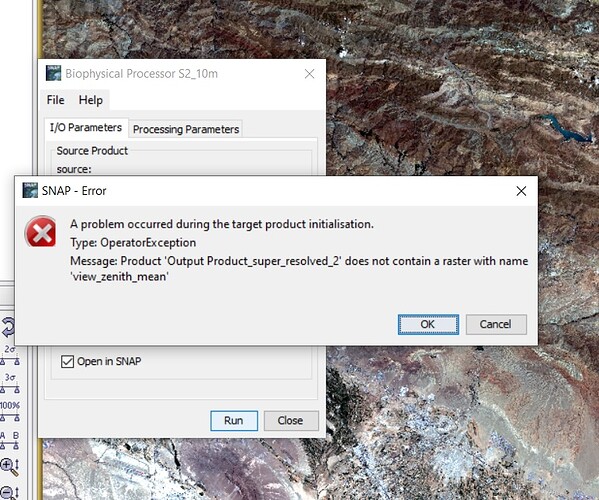 best wishes
Maryam